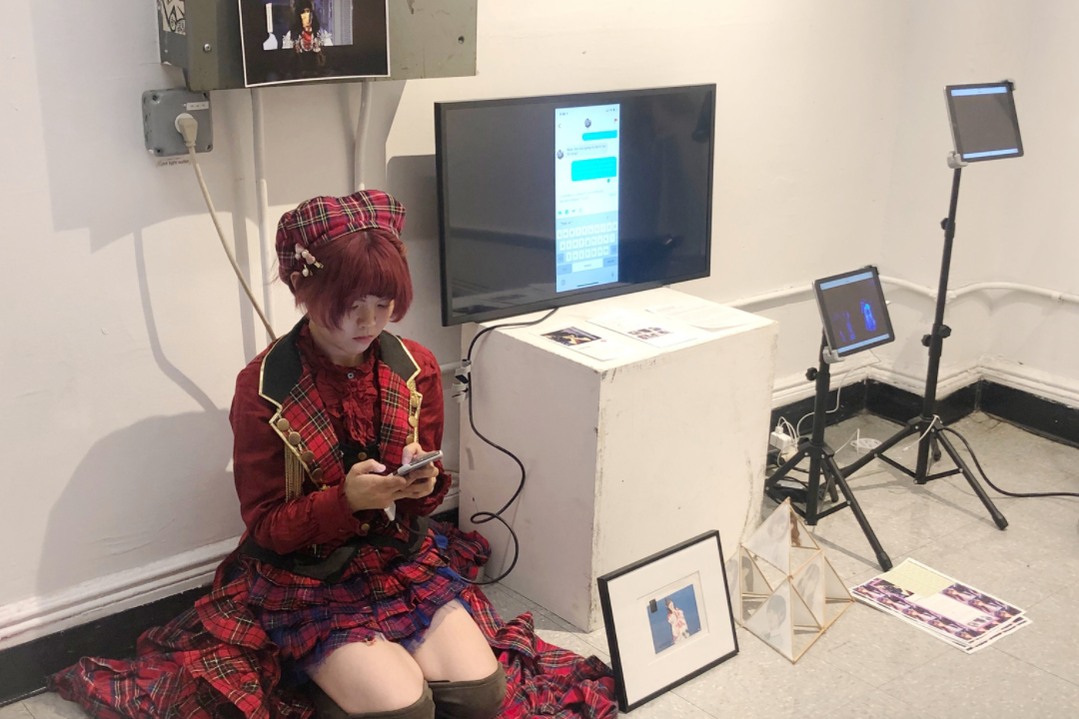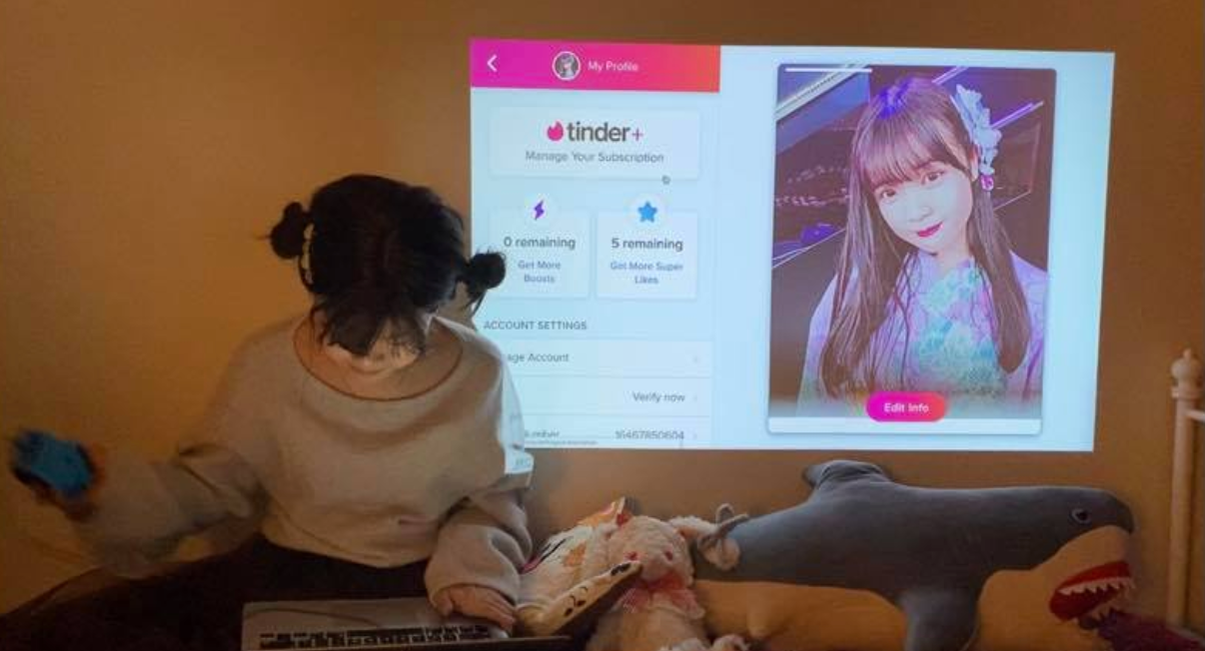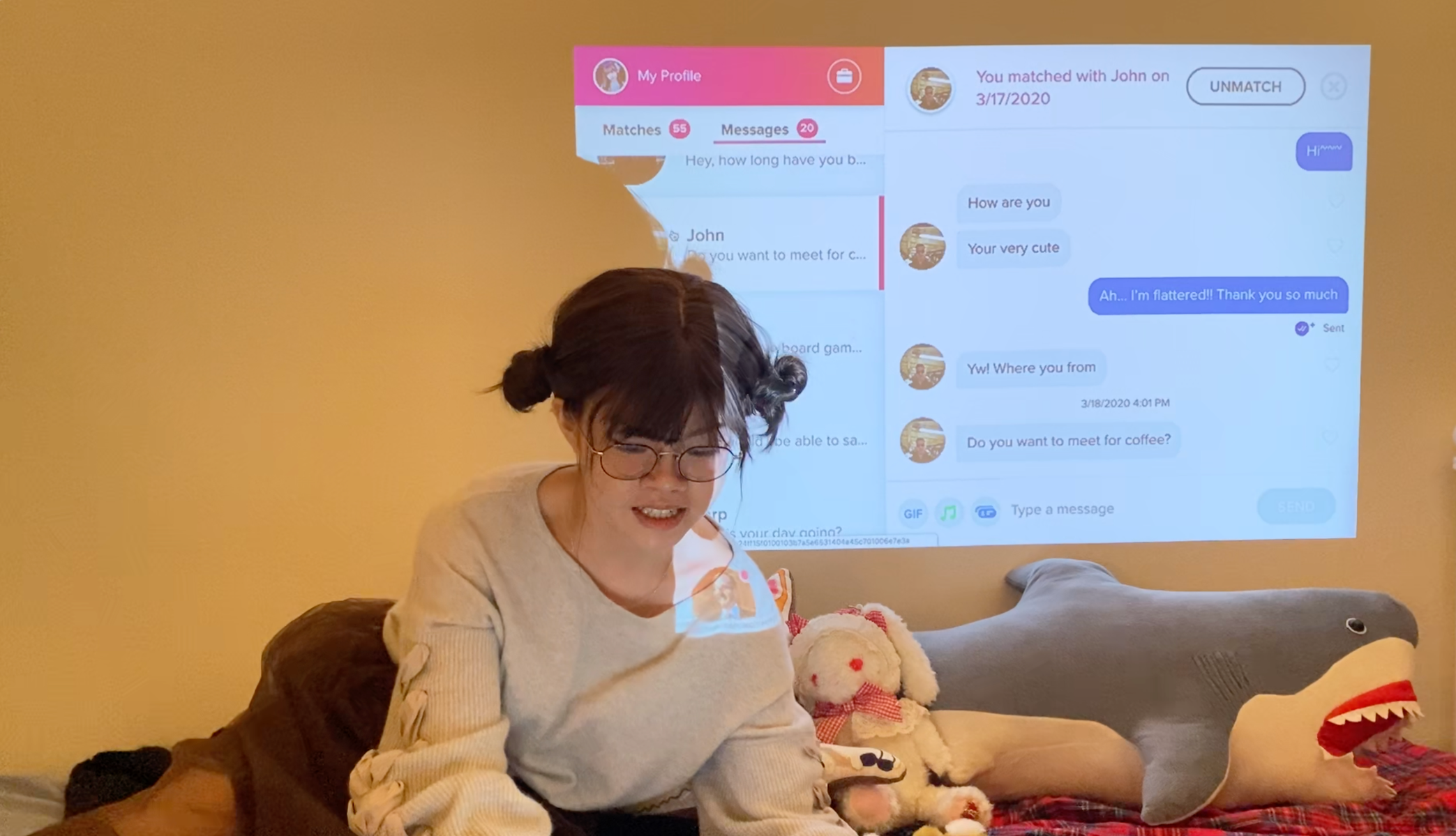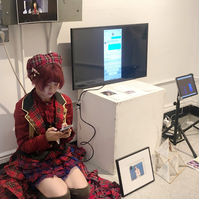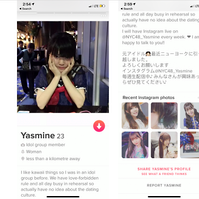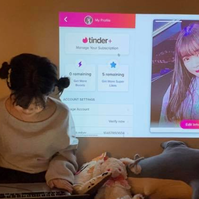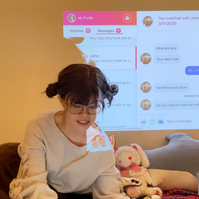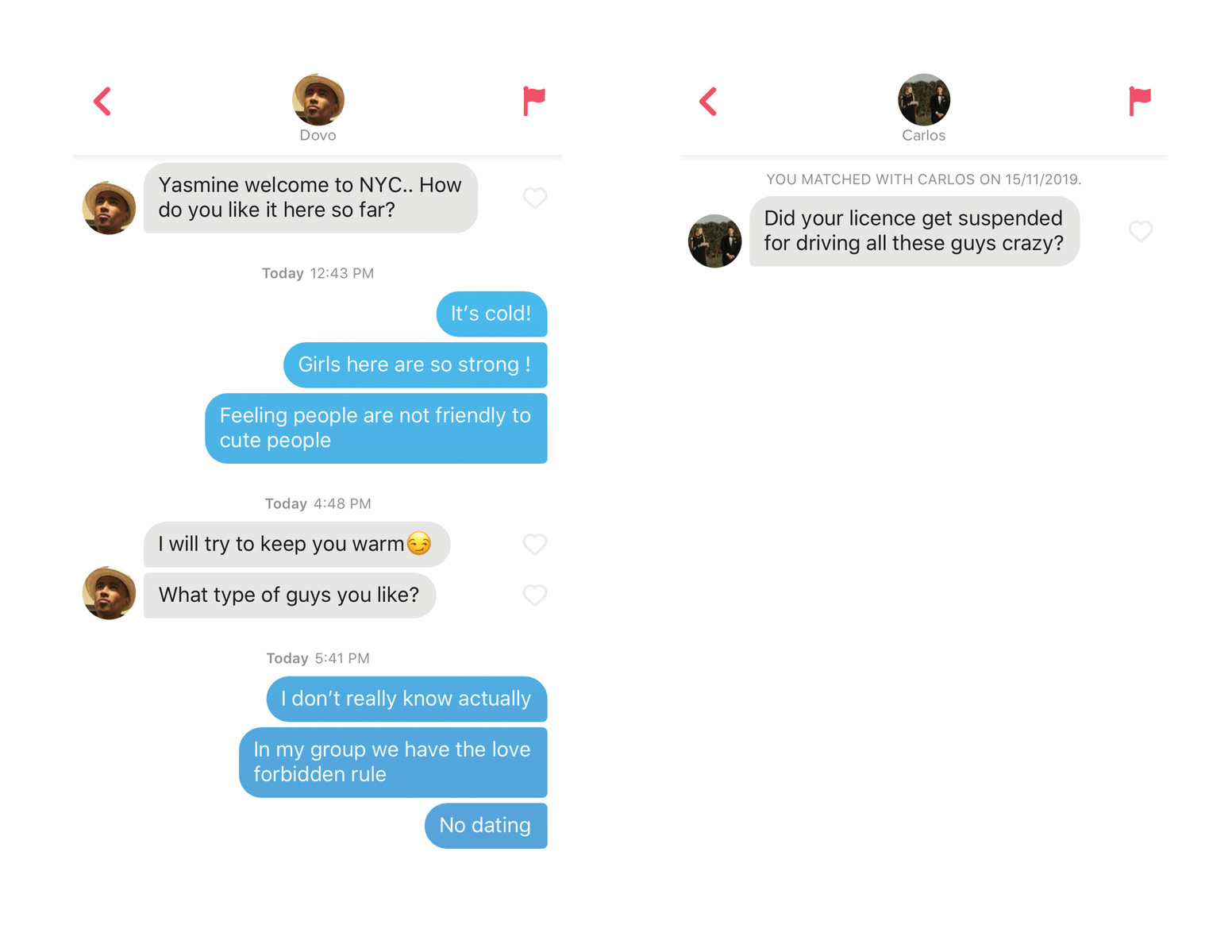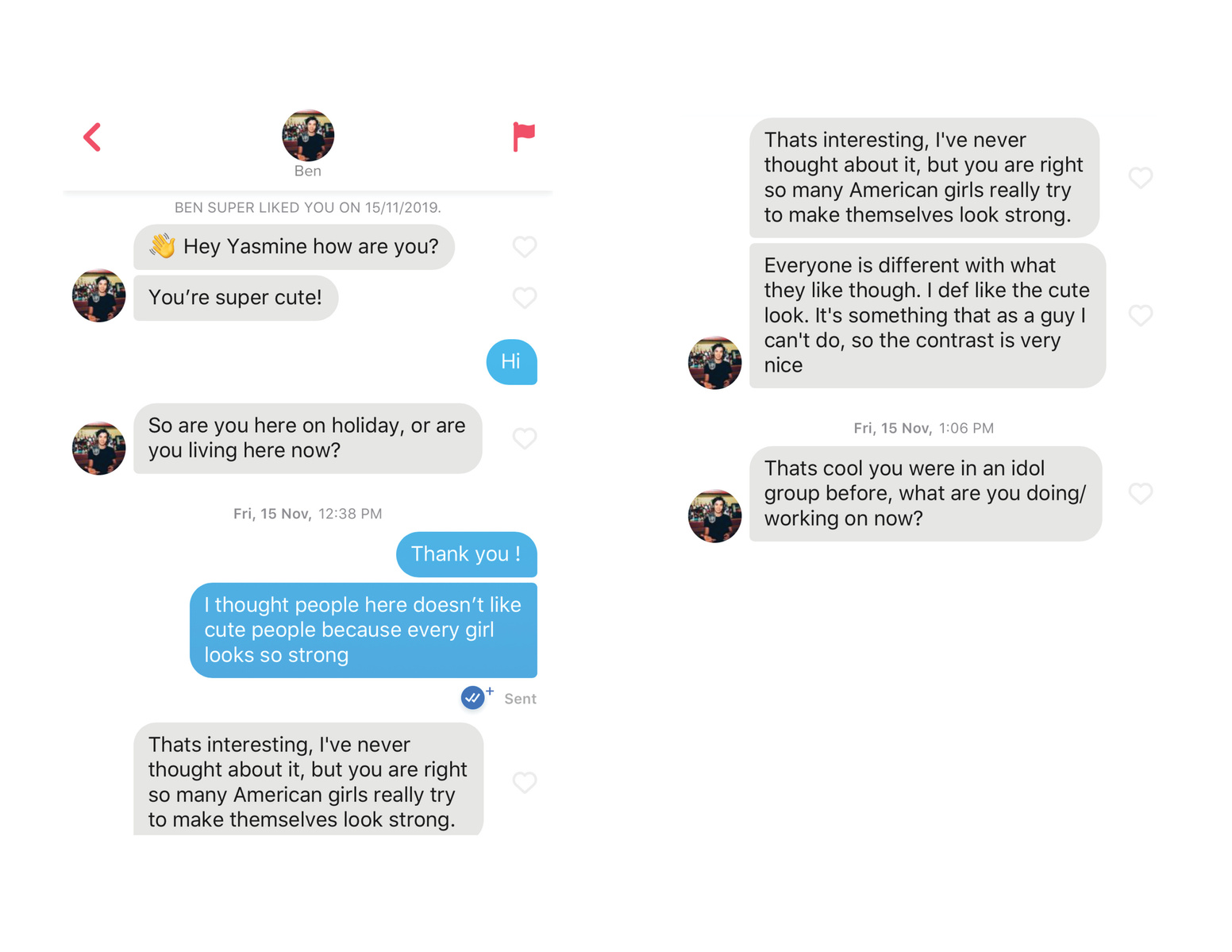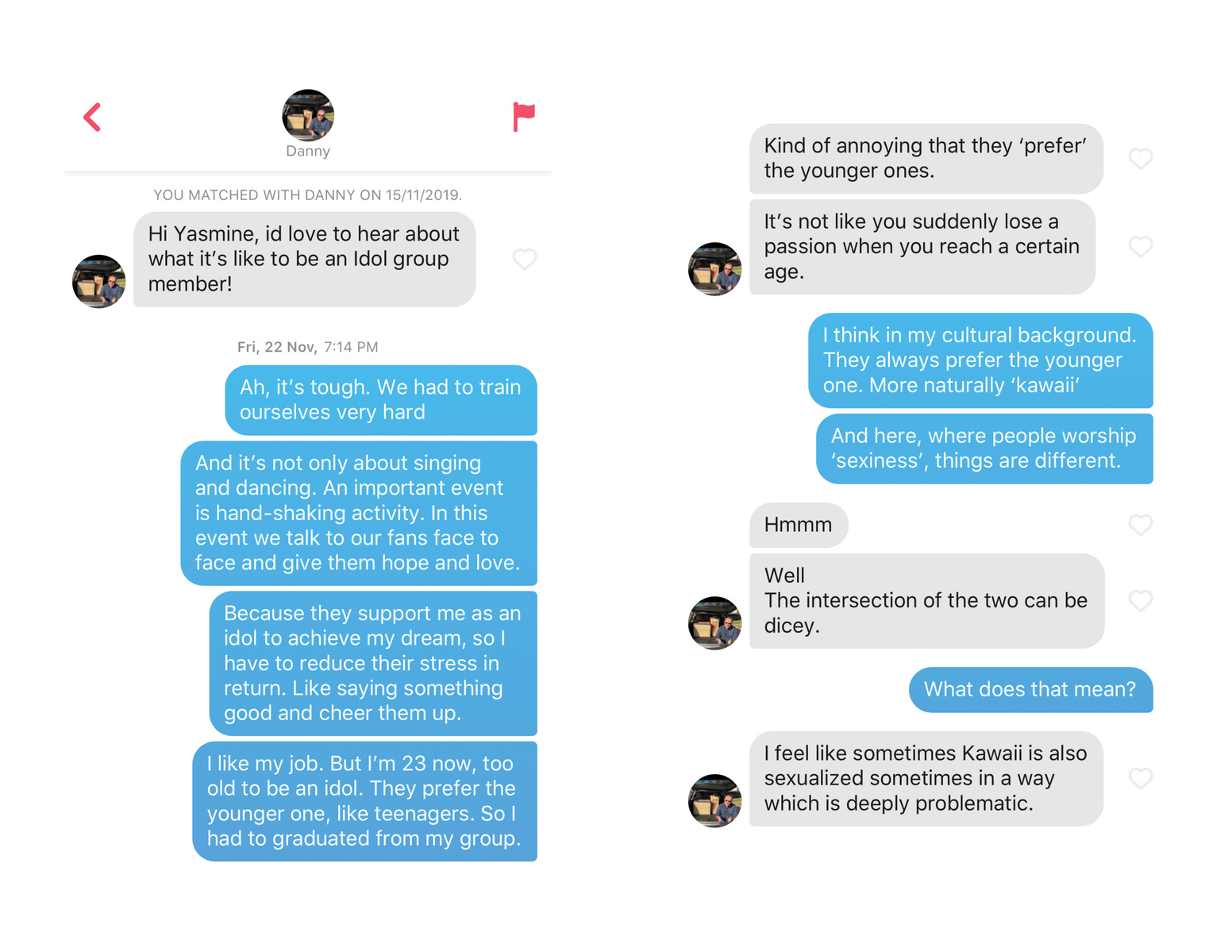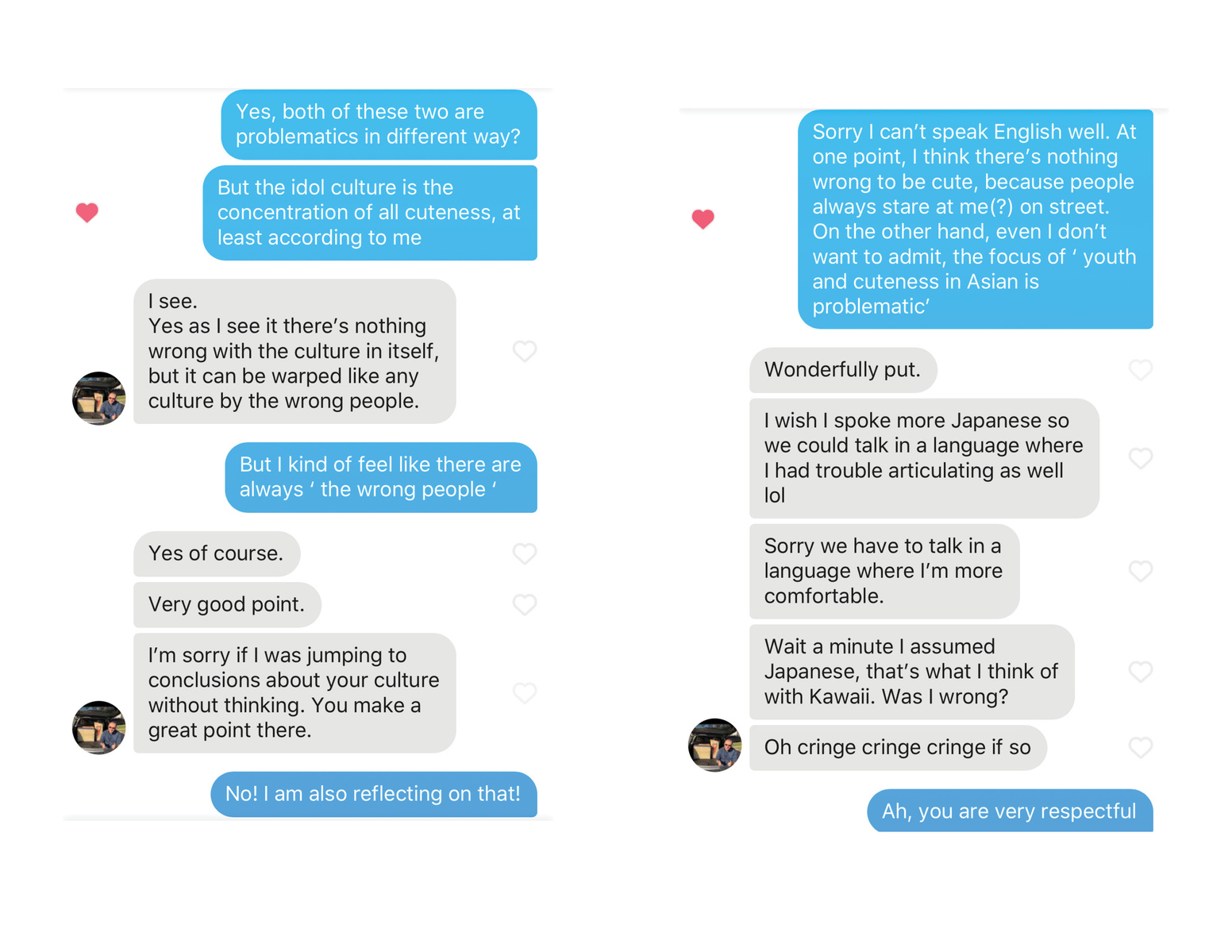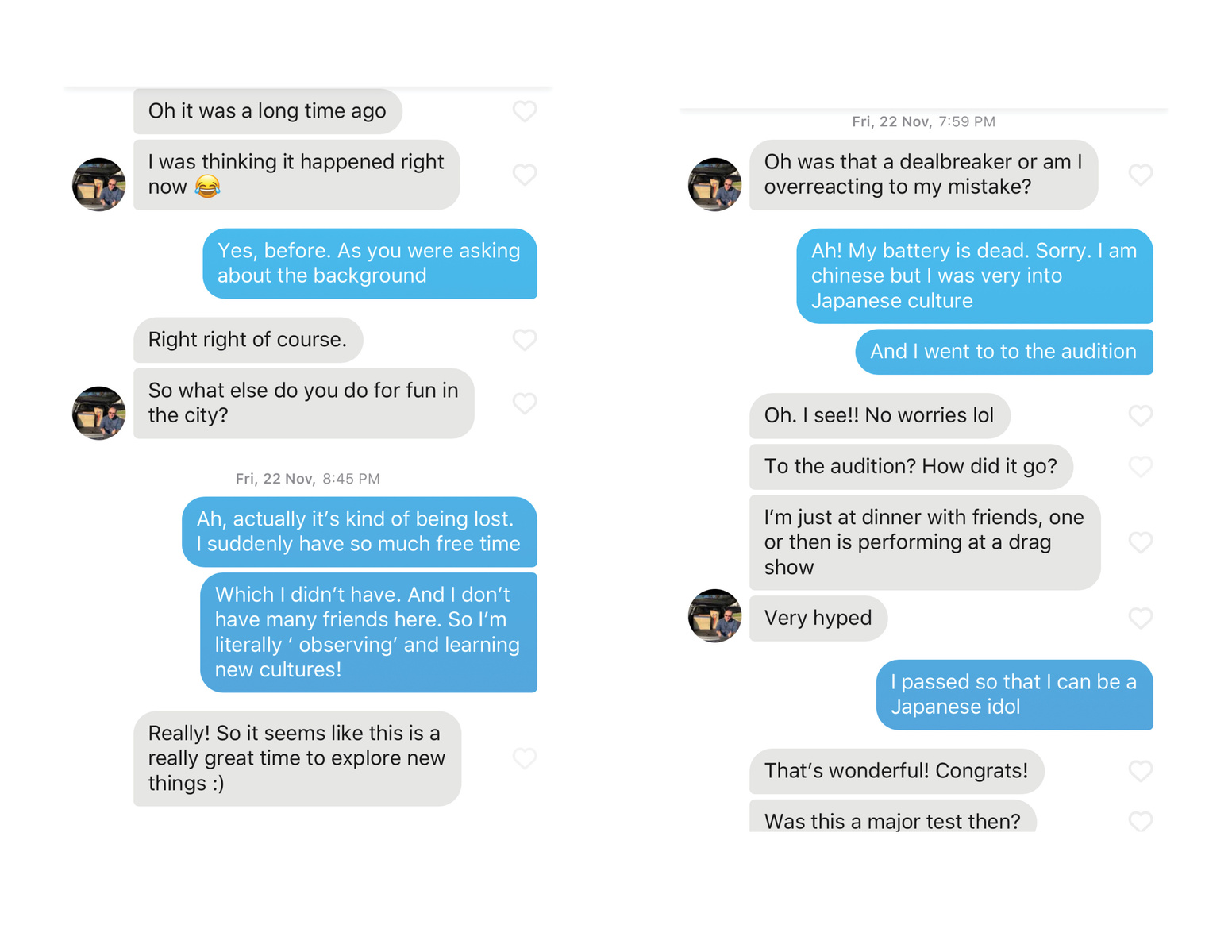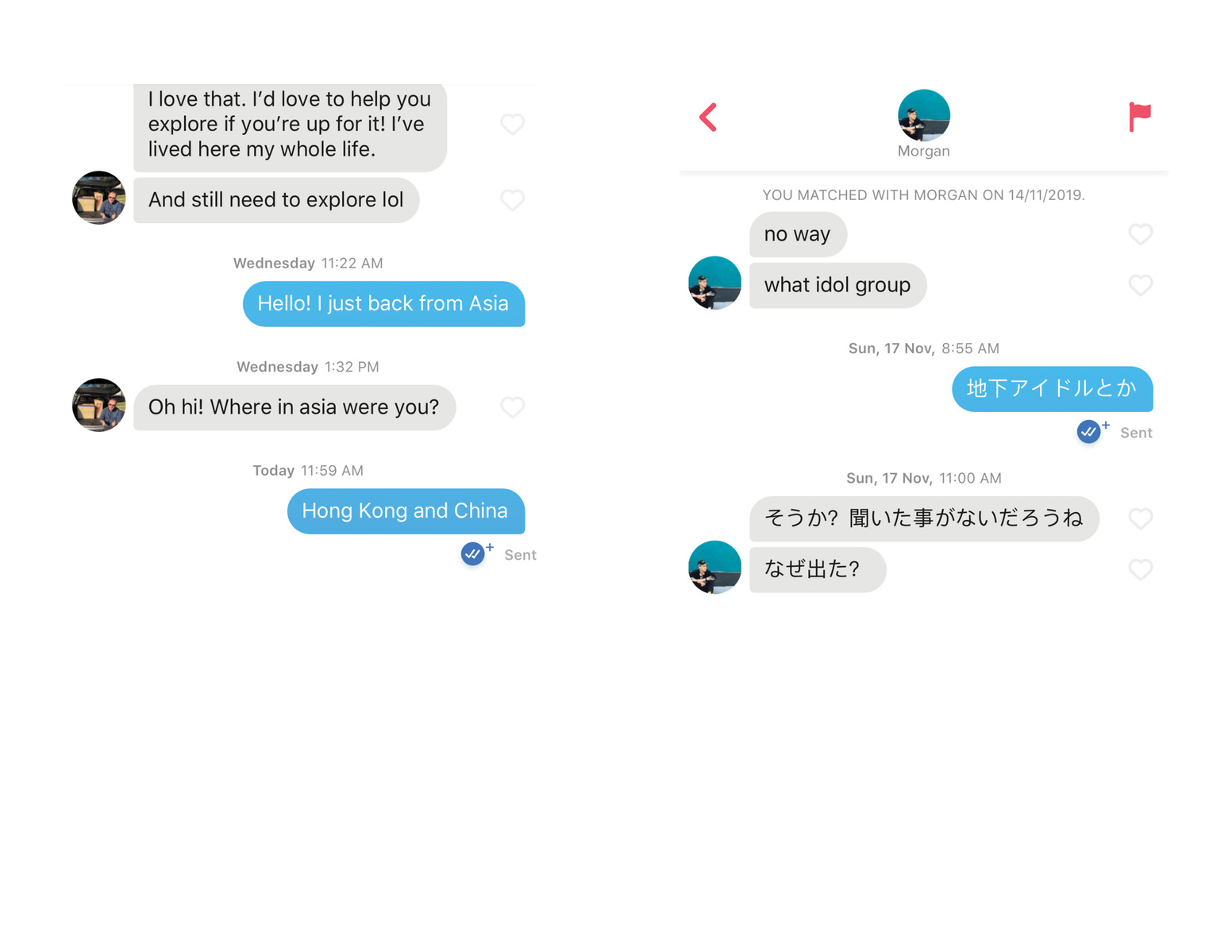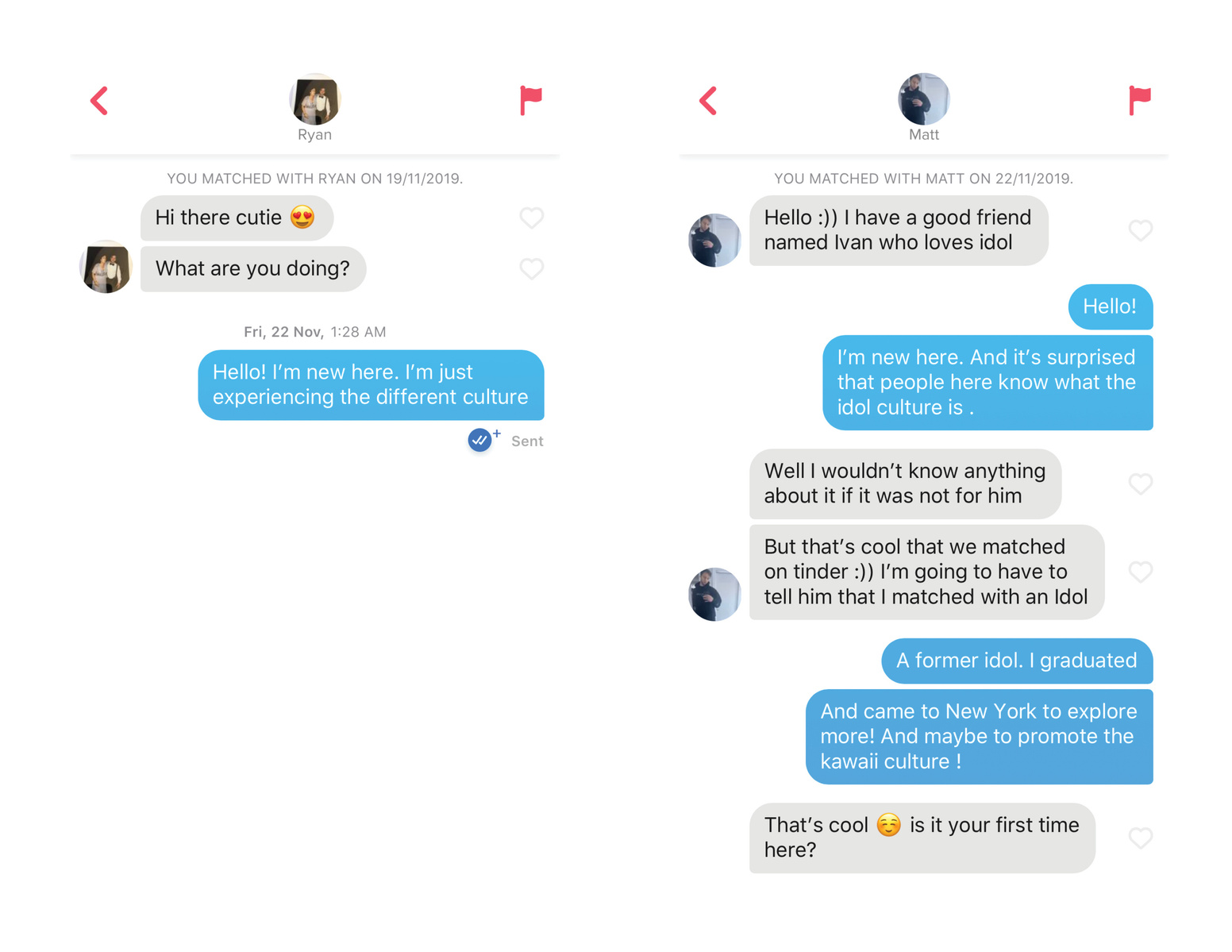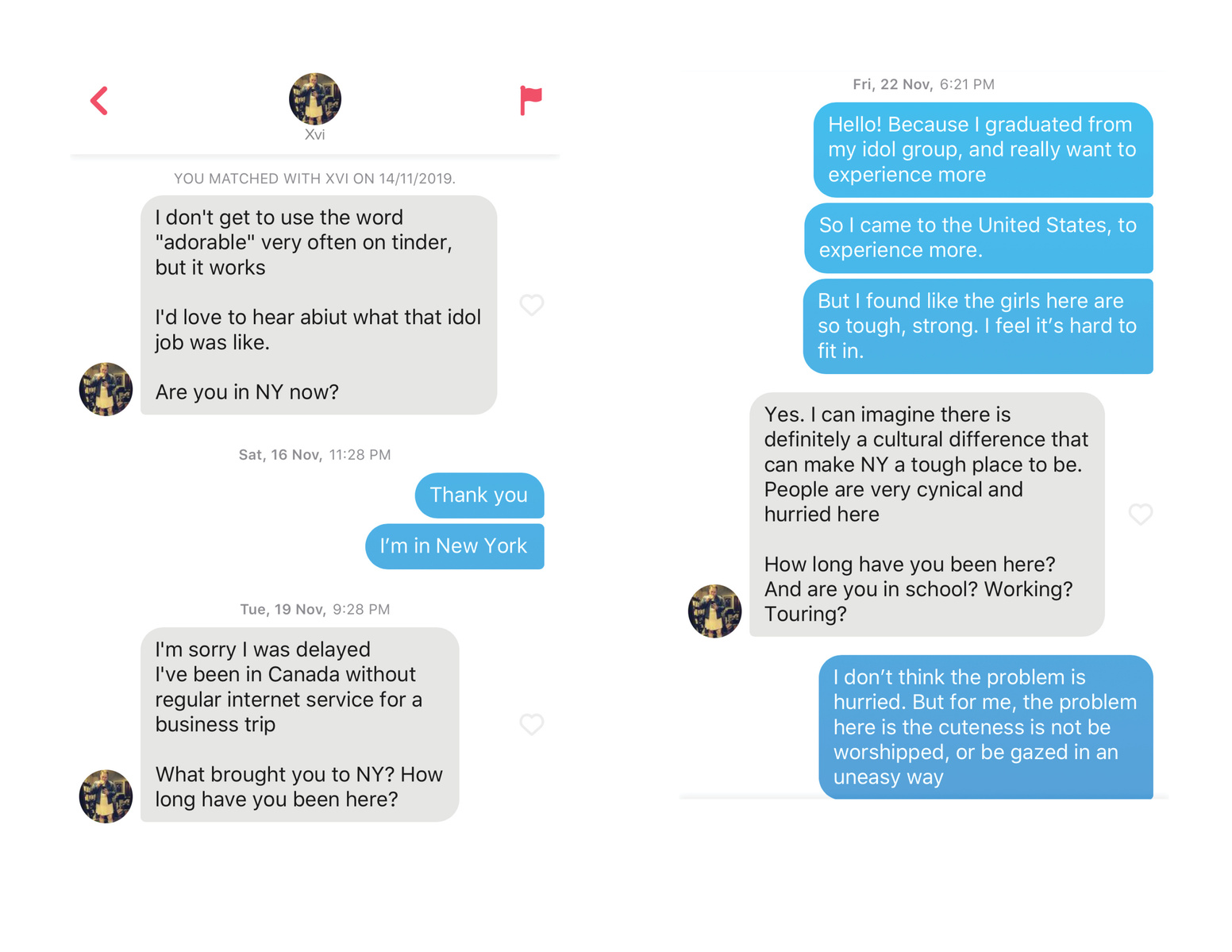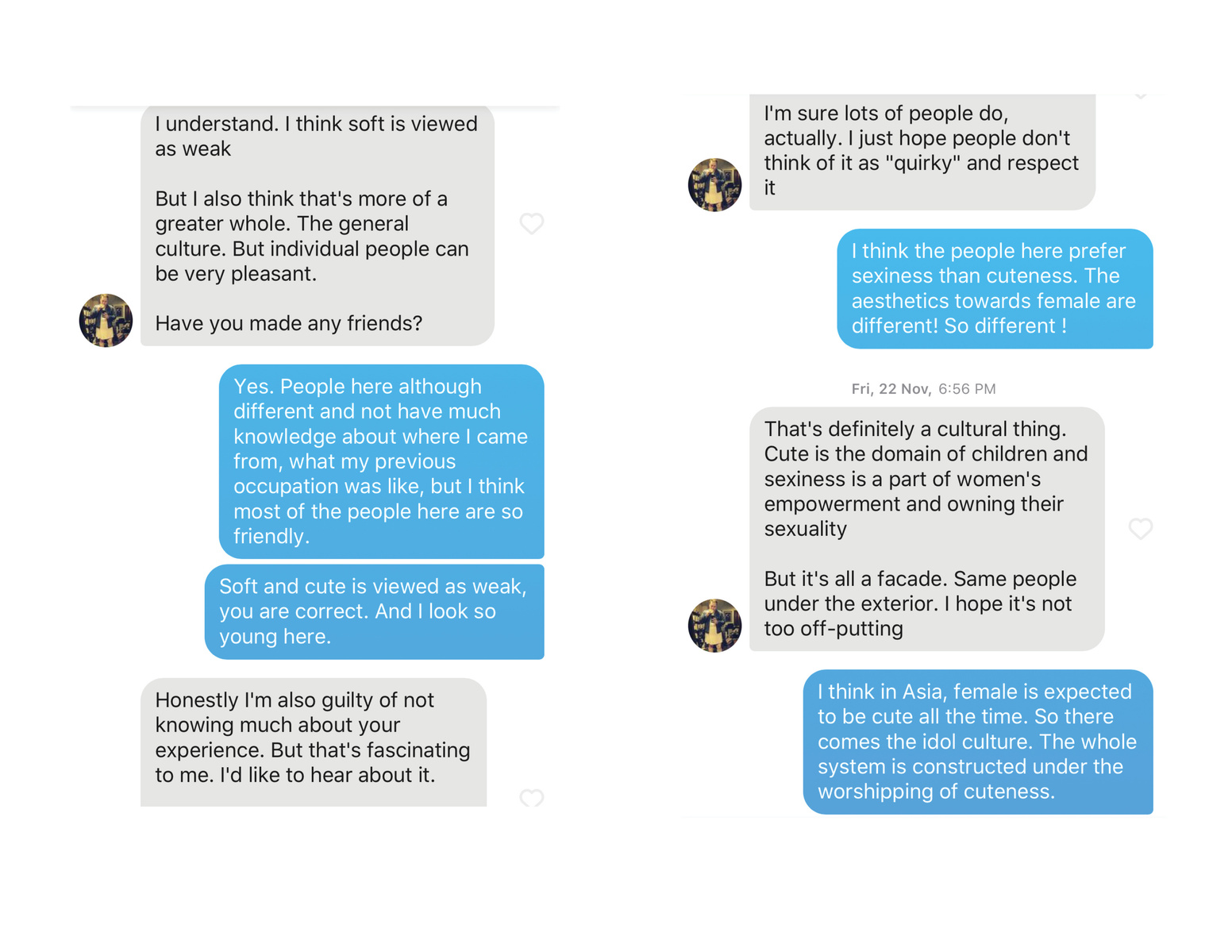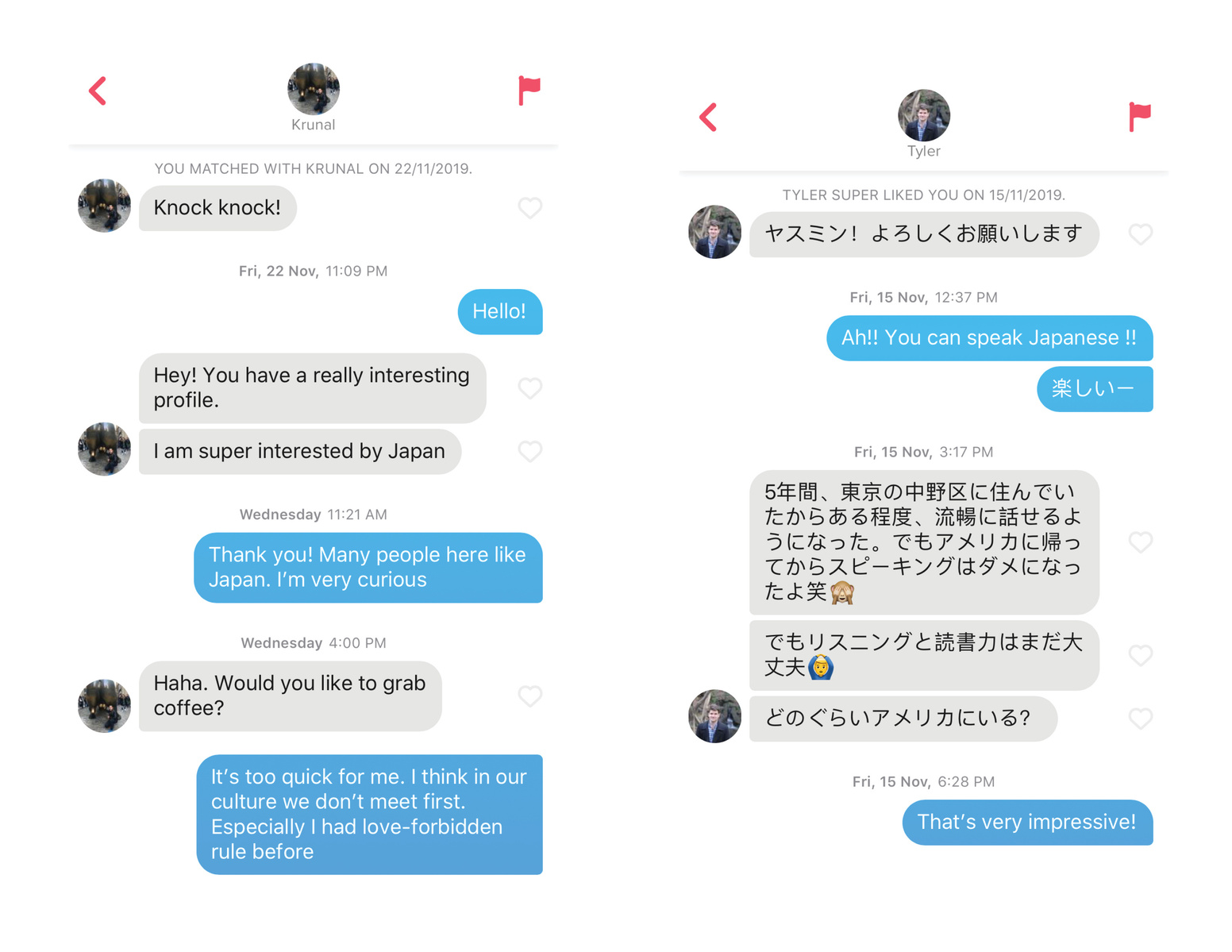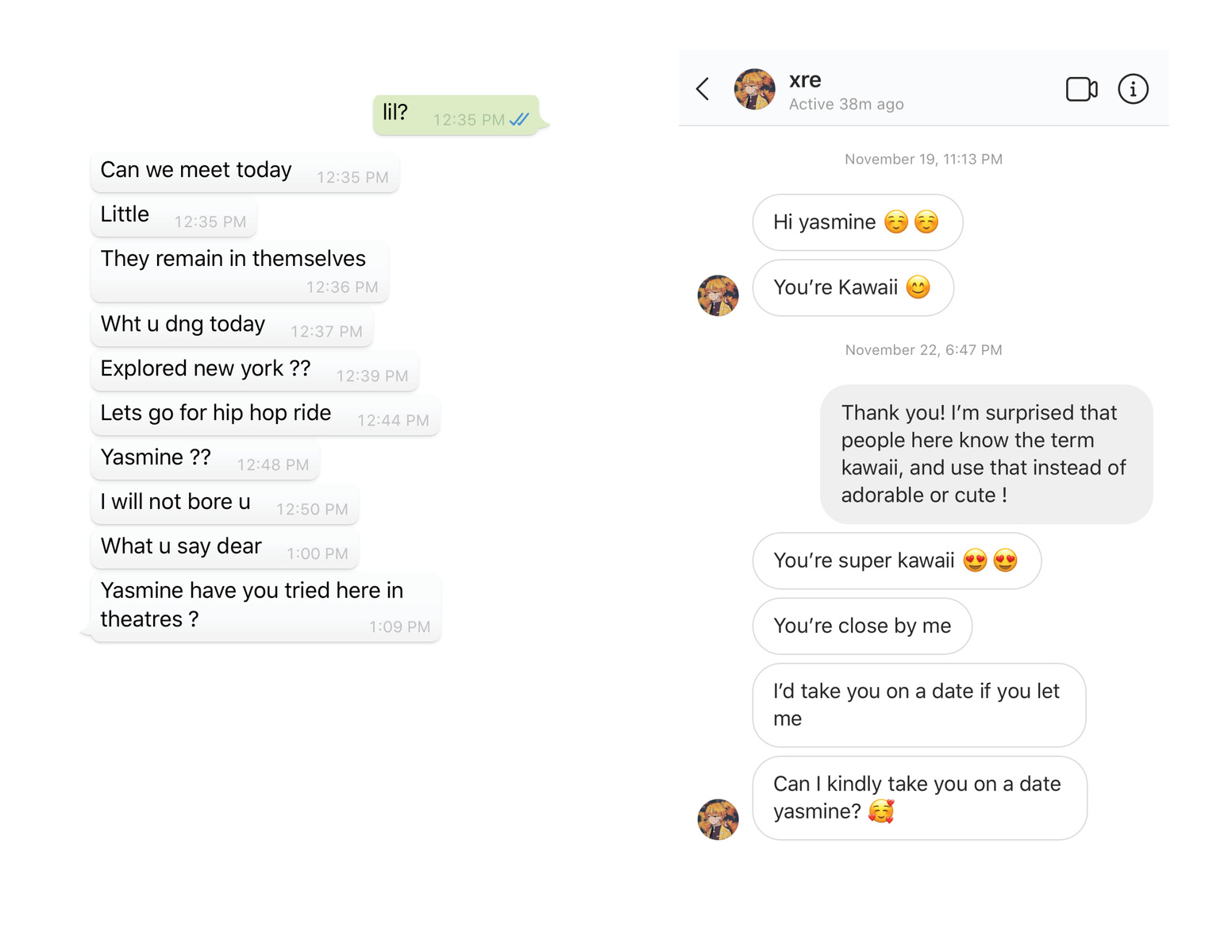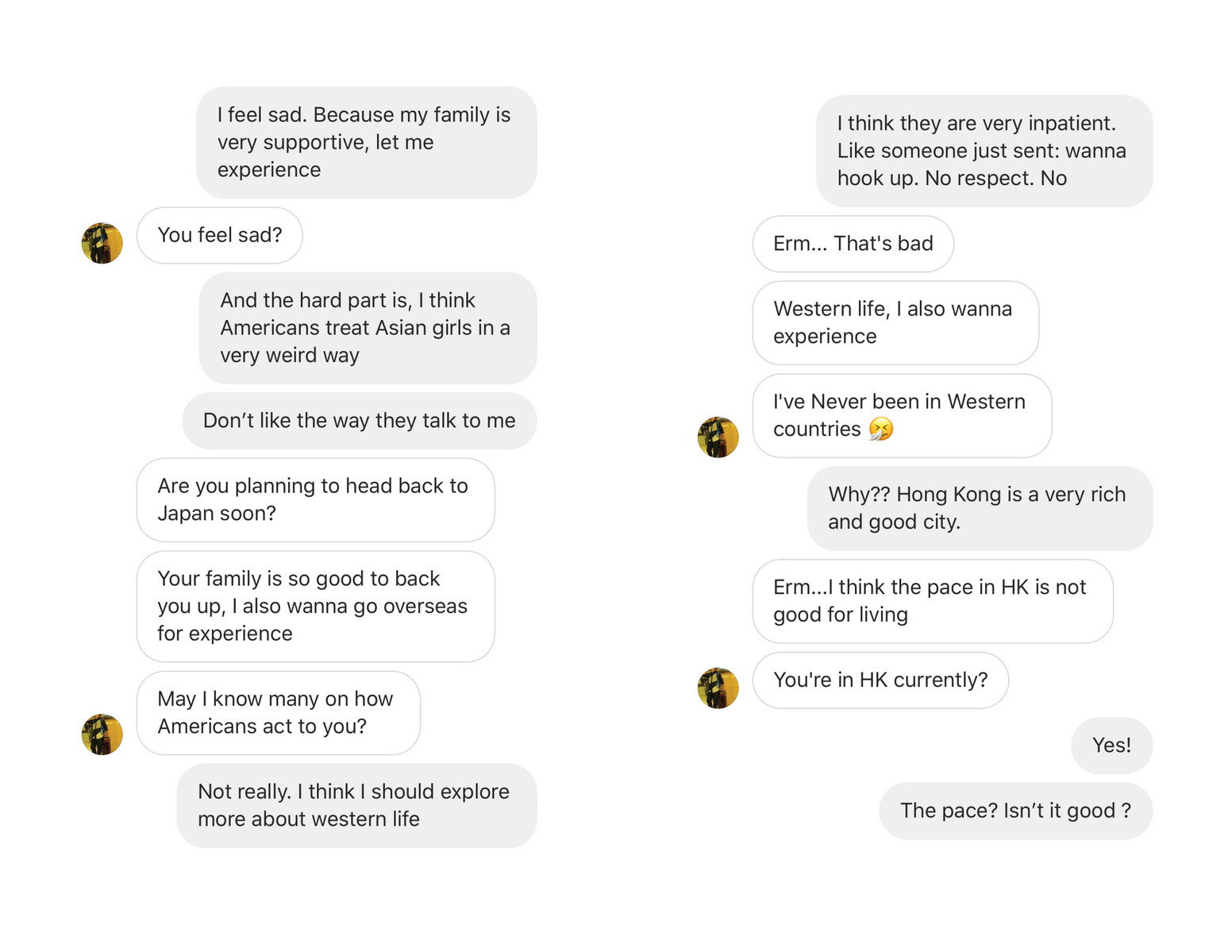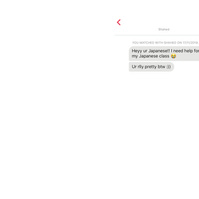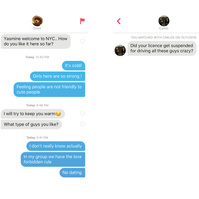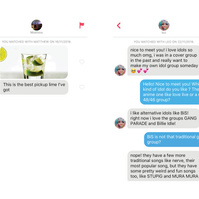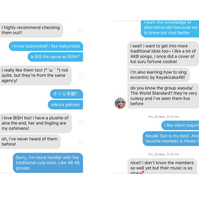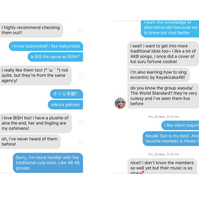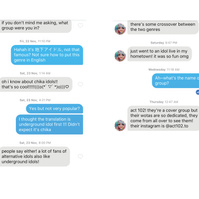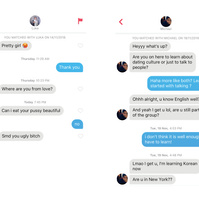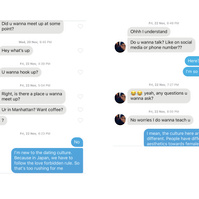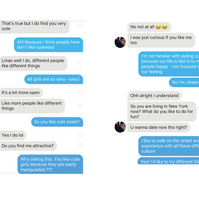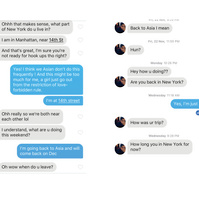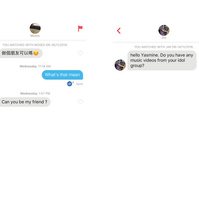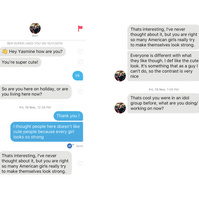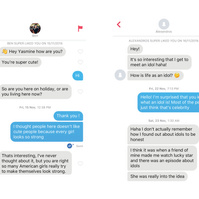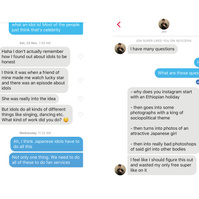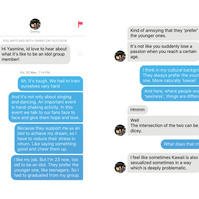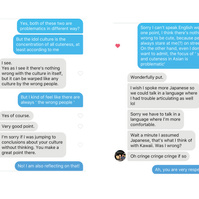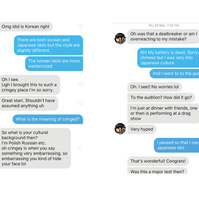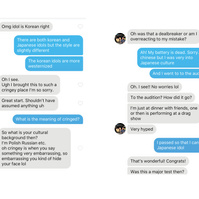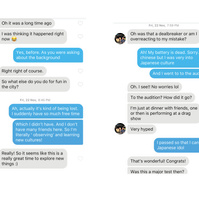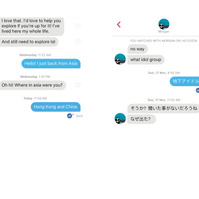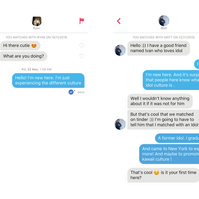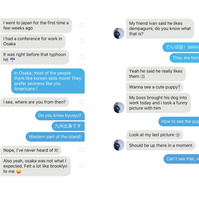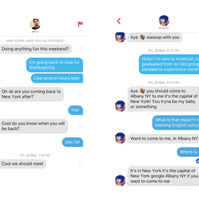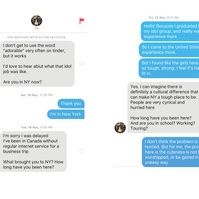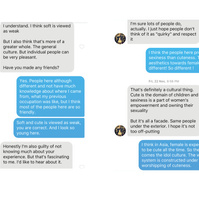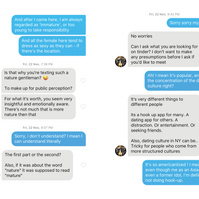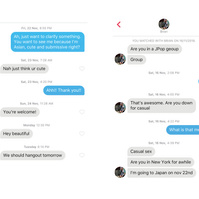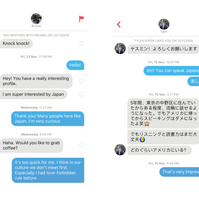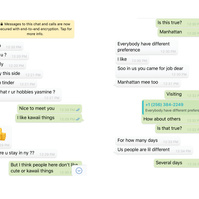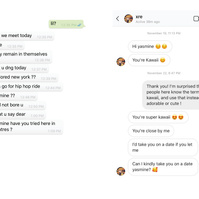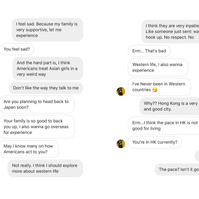 Illogical Innocence
Illogical Innocence is a performative project about an autobiographical avatar of myself, which is composed by on-site and online performances, a tutorial video to be the avatar, a novel, as well as other supporting visual materials generated by DeepFake or taken by me. The avatar is used to talk to random people on Tinder and compulsively throw questions about idol groups according to designated pattens, trying to provoke the potential understanding or pre-existing framework of Asian girls. Messages on Tinder are further archived and turned the FAQs as a tutorial titled How to be a Former Idol(03'19''), to provide similar experience to the viewers. I see this as a process of sacrificing myself to the endless man desire, trying to see what's the result of the ultimate innocence and vulnerability.
Read the short story Illogical Innocence .
* Online performance is supported by SpeakAIR residency.
* Music video and fancam by request.
不合逻辑的天真
《不合逻辑的天真》是带有自传性质的表演项目,主要由线上及线下表演,小说,文档,教程视频,及一系列用DeepFake生成或亲身拍摄的补充视觉材料组成。
打开Tinder,地点设置联合广场,距离两公里,你便有机会捕捉到一个退役偶像,"我",更精确地,我的偶像人格"ヤスミン"。在亚洲长大以后,偶像文化对我来说,成了理所当然的存在——我是粉丝,是文化研究者、同时也是憧憬成为偶像、参加甄选会的小女孩。但来到美国后,一切都不一样了,与"偶像"有关的,高度柔弱生命经验不能再轻易被阐释、被转移。于是我根据过往积累的档案材料,创造了虚拟人格"ヤスミン",她拥有自己的偶像时期的音乐视频,自传、演出录像,Instagram账号,语言模式。大多数时候她活跃在Tinder上,根据定下的规则来回复骚扰或约会信息。有时她回答对偶像行业的疑问,有时反问,更像一种回击。我试着以卵击石,将自己献祭进无边际的男性凝视里。
同时我将现场表演时收到的Tinder消息整理成库,挑选出询问频率较高的问题,制作成教程视频并分发,无法亲临现场的观众均可在自己的移动设备中成为ヤスミン。
阅读相关短篇小说《不合逻辑的天真》